Join the Community Chorus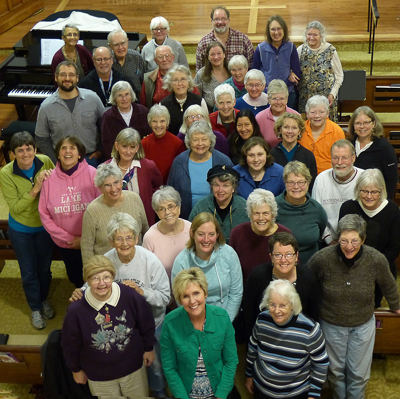 Many of our members from the 2016 Winter season
Our commitment is to provide amateur singers a stimulating opportunity to improve skills and perform while providing support and mentoring.
No audition is required to join.


Registration is closed for the Spring season
Join us in the Fall in early September.



To Register:
Come Between 5:30 & 6:30 to register (on one of the first two rehearsals). A Registration Form may be downloaded here. There will be people to sign you in and give you copies of the music. All music remains the property of the Chorus.

A membership fee of $35.00 is charged to help offset expenses for each season. Cash or check only, made out to PTCC.
If this is a hardship, assistance is available. Contact Pat Hartman via email or by phone at 360-385-0405.


Fall Season rehearsals are Sunday evenings from early September to early December with two concerts in early December.
Spring Season rehearsals are Sunday evenings from early January to early April with two concerts usually in early April.